SERVICE PACKAGES
Kind and gentle is our specialty. We treat your furry loved ones as we would treat our own; kind, gentle, loving, patient and compassionate care. We will never rush through a grooming session, never use a muzzle, never cage them and never administer a calming remedy. Our goal is to provide a soothing and stress-free grooming session by never making your loved one do something against their will.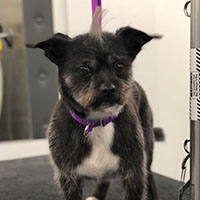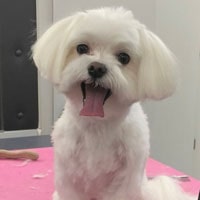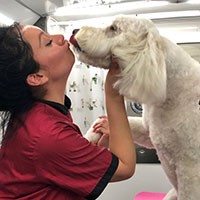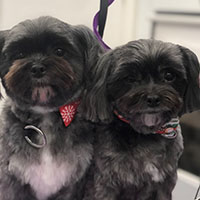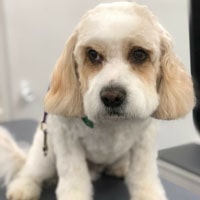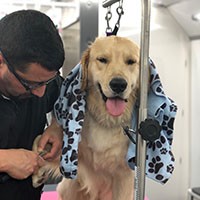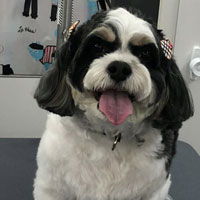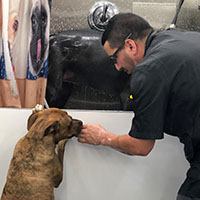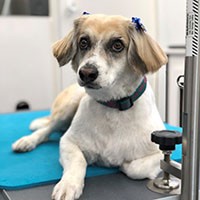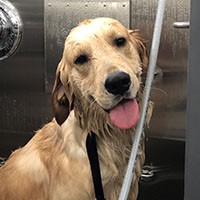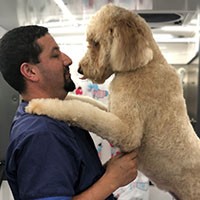 Short-Haired Grooming
$75-$115
Deep cleansing hydro massage bath with a choice of 6 different shampoos
Drying by using a two-speed dryer
Towel dry face
Quick brush
Ear cleaning
Nail clipping and grinding
Trimming hair between paw pads
De-shedding
Expressing anal glands if needed
Lots of love!
Full Grooming
$105-$210
Deep cleansing hydro massage bath with a choice of 6 different shampoos
Fluff dry by using a two-speed dryer
Towel dry face
Full coat brush out
Ear cleaning/plucking
Nail clipping and grinding
Trimming sanitary area
Clipping and hand scissoring coat
Trimming hair between paw pads
De-shedding
Expressing anal glands as needed
Lots of love!
Additional Services
No Grooming Appointment Necessary
Nail Clipping and Grinding - $25
Tooth Brushing - $15
Barker and Woof care about their clients and owners and treat them with compassion! Coco is treated with love and respect on every visit and she is always very proud of herself after she looks all pretty and clean! We have never been disappointed with the care, service and quality that we received from Barker and Woof. Thank you Ava and Aldo!

Cheryl Gornak & Coco
Client since July 2016
Ava and Aldo at Barker and Woof are amazing!!! Our cul de sac all use Barker and Woof so we decided to give it a go. Well I am so very glad we did! Ava and Aldo do an amazing job with our Snow! They can easily trim her nails and they are perfect every time. I highly recommend their business. If you want a mobile groomer that is A+ you must call them!

Suzanne
For over three years we've had our energetic terrier mix groomed by Barker & Woof and we could not be happier. Ava and Aldo are loving, patient professionals who really care about the four legged family members entrusted to them. The excellence of their work and the kindness that they show have made us Barker & Woof customers for life; we would not think of using anyone else to groom our dog Poe!

Joe & Poe (and Cheryl too)
Teddy always looks wonderful when Ava brings him back to us, and he's always happy - perhaps he likes the bow tie Ava gives him! It's also so helpful that Barker and Woof comes to us- it makes the grooming process so much less stressful. Teddy comes back to us as soon as he's groomed- he's never in a cage. I can't say enough about how happy I am with Barker and Woof-they are outstanding!

Susan and Teddy
They are amazing! To be able to adapt to each our dog's needs and personalities and do so in a gentle and loving manner.  We are blessed to have found Barker and Woof and we look forward to the day they pull up to our door.  You will love them, but most importantly, your fur babies will love them and be in the best of hands.

Marta & Kira, Henry (and Otis too)
Ava and Aldo are THE BEST. I am super picky about how I like my Maltese Duncan cut, and Duncan is not the most "easy going" dog. Ava and Aldo not only do an amazing job on making him look great, but they have such a kind, gentle and warm way about them as well. They never rush grooming appointments, and everything is done to perfection when Duncan is returned to me. I am as attached to Ava and Aldo for Duncan, as I am to my own hairdresser!

Randy Jamerson & Duncan
Client since 2017
My name is Ava and it took me years to find what truly makes me happy and it is as simple as this – working with dogs. After some soul searching, I followed my heart and applied to grooming school. I moved in with my parents and worked part-time to attend grooming school. After graduating, I opted to become an apprentice to an experienced and successful certified dog groomer. After a year of training, I decided to open up my own grooming business. After a few months, I was fortunate to have my soul mate, Aldo, join me in this new venture because he loves dogs just as much as I do.  Together, we will care and adore your furry loved ones. My heart is filled with happiness and I am indebted to my parents, my soul mate Aldo and all the people along the way for helping me fulfill my passion.
We believe "Dogs are not our whole lives, but they make our lives whole."
We are proud to say that though we started grooming with a fully equipped grooming trailer, after 2 1/2 years, we had the opportunity to purchase a top of the line grooming salon for my "clients" to enjoy.
Barker & Woof is a premier mobile dog grooming service for small and large breeds in our state-of-the-art, fully self-contained salon.
We use salt free and tear free natural shampoos and conditioners with ingredients to help solve specific skin and coat problems. We provide personal, uninterrupted attention to your furry loved one in a safe, clean, quiet and stress-free setting. We do not use cage dryers or rush through a grooming session.
We treat your loved ones as we would treat our own by providing kind, gentle, loving, patient and compassionate care. These important guiding principles are what matters most to us.
Areas We Serve
Broad Run, New Baltimore, DC side of Warrenton and Haymarket
Hours of Operation
8 am to 6 pm Monday through Friday
Payment Methods
Checks, Venmo, Zelle and PayPal